Occupational Health: Should employees be allowed to take a mental health day?
Depression and anxiety are two things many employees in South Africa suffer from and just like the flu for example, it can have a negative impact on work performance if employees don't take care of their mental health.
According to the South African IDeA Report of 2015:
54% of people who've experienced depression report that it took longer to complete simple tasks and 50% made more mistakes than usual.
People who suffer from depression took, on average, 18 days off work.
More than 80% of those who have been diagnosed with depression, continued working through a recent episode of depression.
Only 25% of managers felt they had support dealing with an employee with depression.
Madalyn Parker, a web developer in the USA, recently told her boss that she was taking a 'Mental Health Day' and tweeted his response which had people raving on Twitter. His response must've been a negative one, is probably the first thought that comes to mind.
She emailed her team informing them that she was taking two days off to focus on her mental health, the CEO of the company where she worked responded in quite a surprising fashion:
I just wanted to personally thank you for sending emails like this. Every time you do, I use it as a reminder of the importance of using sick days for mental health – I can't believe this is not standard practice at all organisations. You are an example to us all, and help cut through the stigma so we can all bring our whole selves to work – CEO Ben Congleton
Cognitive symptoms of depression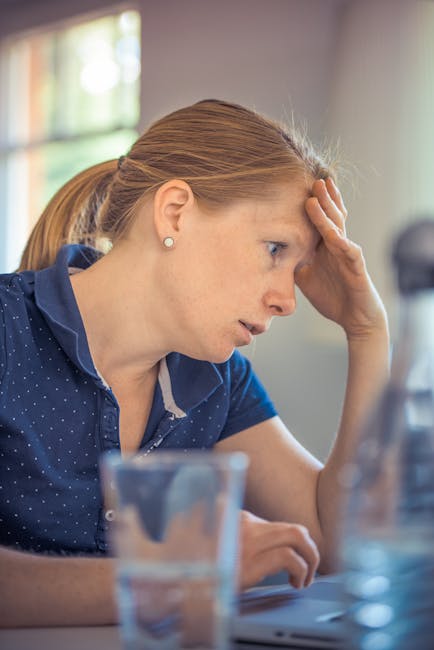 Employees who suffer from depression are most likely to experience several of the following cognitive symptoms:
Negative or distorted thinking patterns
Difficulty solving problems
Inability or struggling to express your thoughts
Indecisiveness
Poor memory
Slower thinking speed
One can simply imagine what a negative impact just one of the above symptoms can have on work performance and productivity in a company. This proves that more employers and those in managerial positions ought to take note of the signs of anxiety and depression in the work place.
At Healthshare Health Solutions, we believe that promoting both physical and mental health in the workplace is the best way to increase employee productivity and wellness. Occupational health plays a big role in achieving this. Through our Occupational Health Service, we offer medical surveillance, legal compliance, productivity management and functional capacity evaluation.
Contact us for more information on our Occupational Health Service.